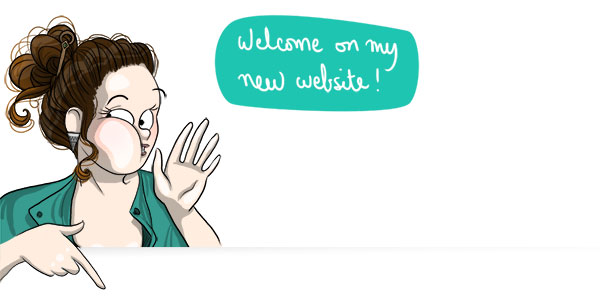 Hello to you fellow webusers !
I am very proud to introduce you my brand new website ! It took us some time to finish it but now, my webmaster and myself are very happy to release it.
I am also very proud to tell that we now have an English version of the website. I will update it with translated old and new posts. I hope you'll like it and tell your friends :)
We created a bunch of new categories, such as the Illuxpressions, which are a mix between my passion for drawing and my love for the English language : Illustrated expressions. They are an attempt to make an easy-to-remember media for those who like French, or try to learn/teach it.
They are different in the French version, don't be afraid to switch from time to time. I promise I'll try to write without typos nor spelling mistakes, wether it be in French, or in English. And feel free to report any mistakes, I'm always happy to learn too :)
Ok, so now, feel free to click here and there, and I hope you enjoy that new content.
Ok, gotta take off people, see you soon then ! A new post is to be released on March 7th ;)
Tritely yours,
Sophie Lambda.